International youth exchange "My Nationality is Mankind" in ETNOMIR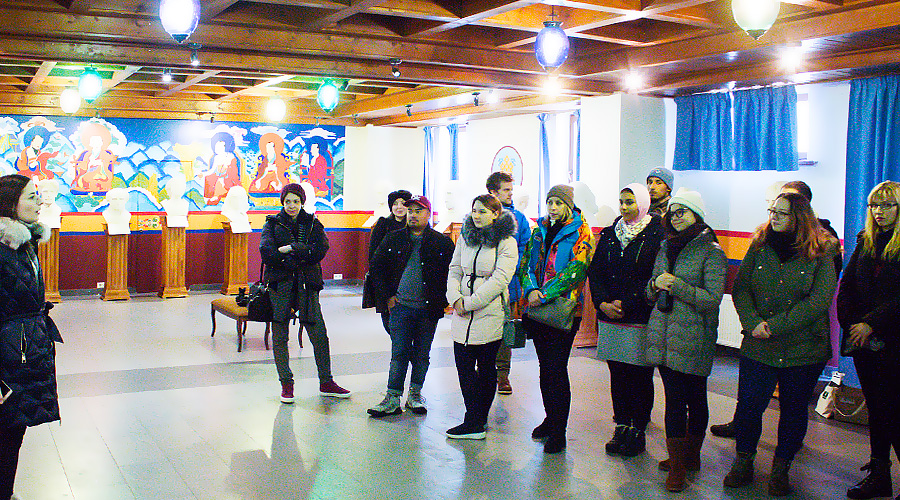 28 January 2019
On January 15 - 23, the international youth exchange "My Nationality is Mankind" took place in the cultural and educational center "ETNOMIR", gathering 30 representatives of active youth from Russia, Sweden, Finland, Slovakia, Egypt and Morocco.
Within the framework of the project, the guests of the ethnographic park learned to understand cultures of other nations, develop skills of cooperation and intercultural communication, overcome stereotypes and prejudices, develop ideas for promoting a culture of peace, respect for human rights, and friendship among peoples. During each day, participants in the form of games, trainings, creative tasks, discussions and project work revealed for themselves the diversity of the world, opinions, attitudes, and cultures.
The program was visited by a representative of the Council of Federation of the Federal Assembly of Russia, Oleg Zhiganov, who discussed with activists their vision of the future of international relations. The Intercultural Night became the other bright event, where young people from Europe and Africa demonstrated the achievements of their countries, especially their life and culture. An excursion to Moscow was unforgettable for the guests of Russia, where they familiarized themselves with the main sights of the capital, and the fascinating games around the territory of the ETNOMIR ethnographic park expanded the participants' knowledge of countries and peoples of the whole world.
The event was organized by the Swedish non-profit organization Föreningen Framtidståget and the Dialogue of Cultures - United World Fund. The partners were the organizations promoting the participation of young people in the life of their communities: Have a Dream (Egypt), Train of Future (Morocco), Youthfully Yours (Slovakia), Hyvärilä nuoriso- ja matkailukeskus (Finland). The project was funded by the European Commission under the ERASMUS + program.