Yuri Gagarin's bust installed in Palestine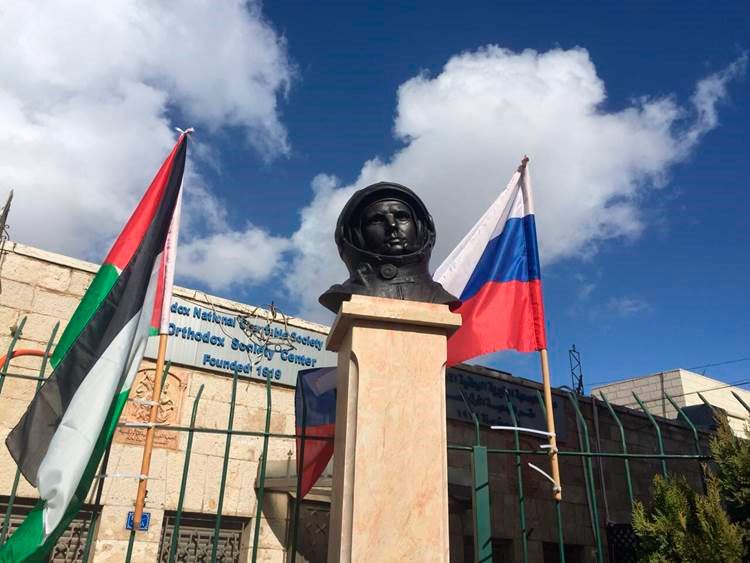 19 January 2018
On January 19, 2018 a bust of Yuri Gagarin was installed in Bethlehem on the Square of the Nativity of Christ.
«The bust of Yuri Gagarin is already installed in more than 30 countries of the world. It is a great honor for us that the people of Palestine accepted our gift as a symbol of peace and friendship.
I also would like to emphasize that we have been negotiating for two year about the installation of a similar bust in Netanya (the State of Israel) and we have already received an official project support letter from the administration of the city. So we hope that very soon another bust of Yuri Gagarin will appear on the Mediterranean coast» said the President of the Fund Ruslan Bayramov.