Forum of Kyrgyz Diasporas
On June 1-2, 2007 «ETNOMIR» Cultural and Educational Center held the 1st International Forum of Kyrgyz Diasporas. «Dialogue of Cultures - United World» International Public Charity Fund co-organized this event of historic importance.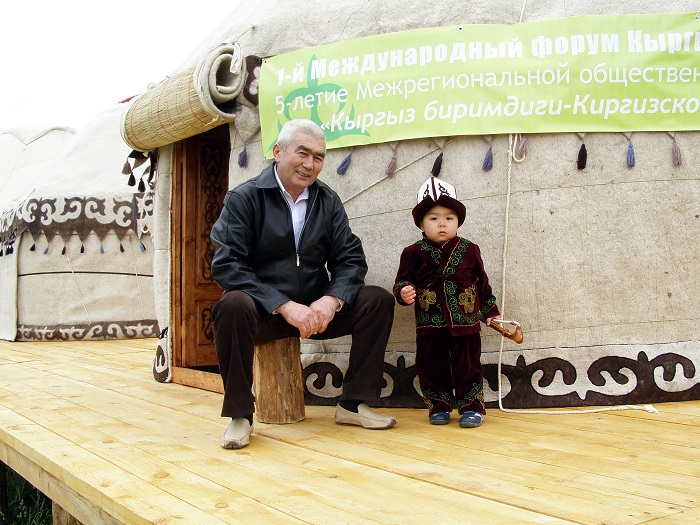 Activities of «Dialogue of Cultures - United World» Fund are aimed at the preservation and popularization of national cultures. The Fund acted as co-organizer of the First International Forum of Kyrgyz Diasporas held on June 1-2, 2007 in the territory of the yurt camp of 
«ETNOMIR»
 Cultural and Educational Center.
The yurt is the traditional dwelling of all the nomadic peoples of the world. This «house without corners», perfect for harmony with the surrounding nature, embodies the national culture and traditions of the Kyrgyz people. For a nomad, home is a place where he is now. But his heart is always with his family in his historic homeland. Care for his family welfare and prosperity of the country are the most important things in the life of each Kyrgyz.
The Forum of Kyrgyz Diasporas discussed problems of the development and harmonization of interethnic relations in line with the overall strategy to promote peace and friendship between the peoples of Russia and other countries. Forum participants stressed the importance of consolidation of efforts of all Kyrgyz people for the further integration of national communities for the development of international friendship and mutual understanding, the need to develop a strategy for cooperation of Kyrgyz Diasporas to solve the problems of ethnic communities, in particular, to protect the interests and rights of compatriots living abroad, and the need to provide Kyrgyzstan with comprehensive assistance in the economy, culture and social sphere. The Forum adopted a historic decision «On the establishment of the International Association of Kyrgyz Diasporas».
Participants of the 1
st
International Forum got acquainted with the culture, folk customs and national cuisine of the Kyrgyz people. The Forum included a press conference, live show with the participation of Russian and Kyrgyz culture, national sports and games. The Forum was attended by government authorities, foreign diplomats, activists of Kyrgyz Diasporas in Russia, CIS and other countries, public organizations and cultural institutions, press and journalists of digital media.