«Jiuzhaigou and Huanglong» Photo exhibition
On November 7, 2006 the gallery of «Tramplin» Shopping Center (Moscow) hosted «Jiuzhaigou and Huanglong - Valley of Nine Villages and the Yellow Dragon» photo exhibition. «Dialogue of Cultures - United World» International Public Charity Fund organized this cultural event.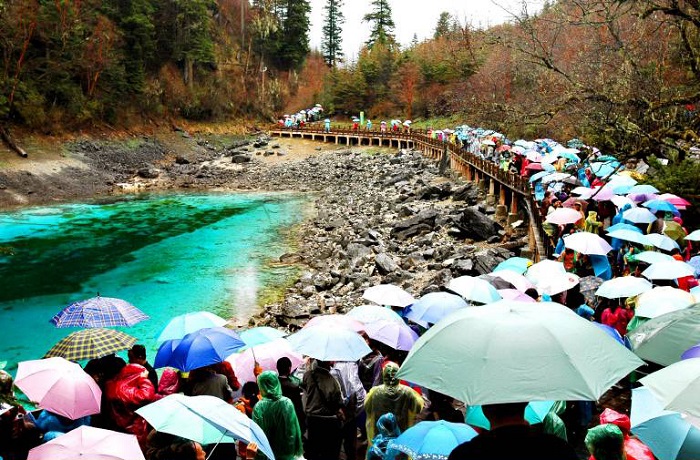 The purpose of the «Jiuzhaigou and Huanglong» photo exhibition was to show the amazing beauty of Chinese nature and introduce visitors to multi-faceted ancient Chinese culture. The exhibition shows artistic photographs taken by the expedition members of the travelers' club who visited the Chinese province of Sichuan. After the expedition, a large number of photographs were prepared showing the magnificent natural scenery of Sichuan Province and cultural identity of the Chinese people.
Jiuzhaigou Valley (Valley of Nine Villages) is a part of the conservation area in UNESCO World Heritage list. The unique landscapes of the valley form six landscape areas with waterfalls, lakes and mountain ranges. Huanglong is a natural reserve in the territory of China with snow-capped mountain peaks and ancient glaciers, waterfalls and lakes with crystal-clear water, steep gorges and colorful ponds. The local forests are inhabited by animals of the Red List of Threatened Species, including the charming panda - the official symbol of the People's Republic of China.