«Tipifest» Indian culture festival
«Tipifest», an annual International Festival of the culture of indigenous peoples of North America is held in «ETNOMIR» Cultural and Educational Center with the support of the Fund since 2007.
«Tipifest»
is an American Indian culture festival held by «Dialogue of Cultures - United World» Fund in «ETNOMIR» Cultural and Educational Center. The purpose of the festival is to popularize American Indian culture among adults and children. «Tipifest» was first held on October 13, 2007, and was held for the sixth time in 2015.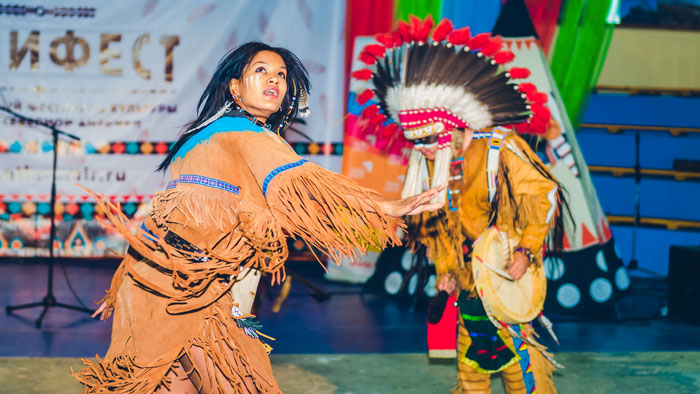 «Tipifest»
is a colorful celebration allowing visitors to immerse themselves into the era of the Wild West and to learn the culture of the indigenous inhabitants of the New World, their philosophy, customs, ceremonies and features of everyday life. The Festival program includes a large excursion program, exhibition of American Indian merchandise, sports and crafts workshops, shamanic and military ceremonies, games, contests and a bright show program. In recent years, a special guest of the Festival is Gojko Mitic - a famous Yugoslav actor who played numerous roles of American Indians in various films. The «Friendship Fire» - evening gatherings around the living fire with stories and legends about the life of famous American Indians - became a good tradition of the Festival.