«ETNOMIR» organized a round-table discussion for environmentalists
On April 10, 2010 «ETNOMIR» Cultural and Educational Center held a round-table discussion devoted to environmental projects in the field of environmental education, promotion of environmental information and establishment of high-tech eco-friendly business environment.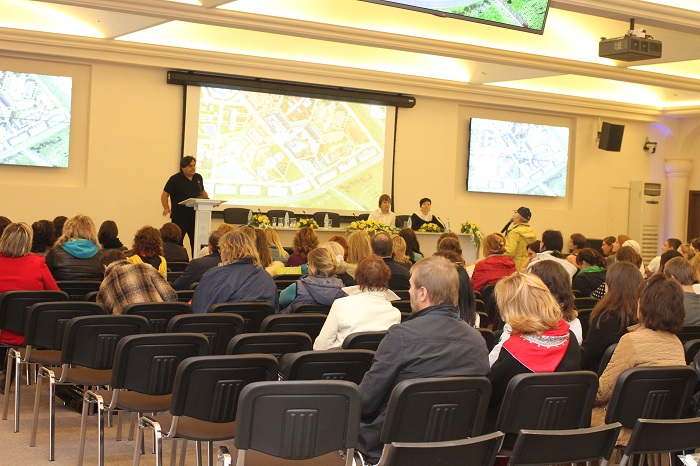 On April 10, 2010 «Dialogue of Cultures - United World», the International Public Charity Fund, organized a round-table discussion for environmentalists to exchange knowledge and experience in the development of environmentally oriented business, compliance with environmental legislation and promotion of environmental information. «ETNOMIR» eco project received official support at the federal level and that of local authorities. The round-table discussion for environmentalists was held under the auspices of UNESCO. It was attended by social environmentalists, delegates of the Government of Kaluga region and «ETNOMIR» team.
Ecology is one of the priorities of the Fund
, which holds regular events for environmentalists and other experts leading their activities in the following areas:
Agricultural production based on eco-friendly organic technologies;
Thematic and ethno-cultural collections of rare plants, forest vegetation restoration and construction of recreational areas;
Creation of zoological and herbal nurseries within the cultural and general educational activities;
Cultural and educational events dedicated to important dates and national holidays;
Environmental journalism and creation of ecologically oriented information materials;
Eco-seminars and environmental conferences, eco-meetings and summer camps for volunteers;
Modern eco-technologies and eco-friendly materials for construction;
Alternative local energy from renewable sources;
Introduction of the unique resource and energy saving technologies, comprehensive utilization of waste.