Wildlife Museum
In October 2011, a Wildlife Museum was opened in the territory of «ETNOMIR» Cultural and Educational Center. The unique eco-project was created with the participation of «Dialogue of Cultures - United World» International Public Charity Fund.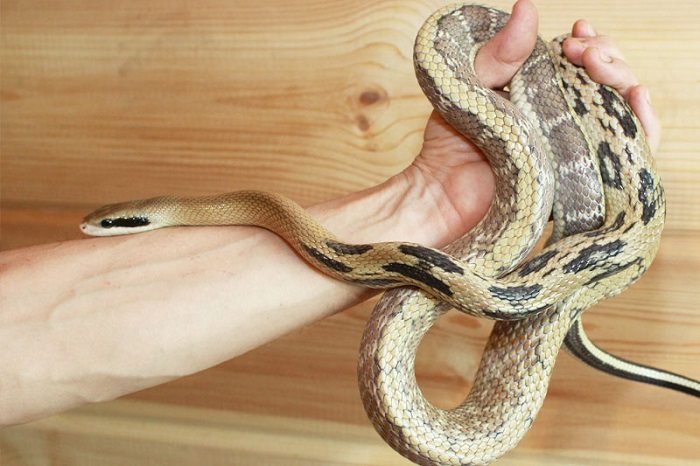 Wildlife Museum is an unusual mini-zoo, where animals and people meet and interact with each other. It is intended to introduce children and adults to animal species, as well as to teach human responsibility for the preservation of natural habitats of animals. Wildlife Museum is located in a separate structure in the territory of North, Siberia and Far East ethnic yard.
The museum's collection consists of more than twenty species of vertebrates and invertebrates from almost all continents of the Earth, including such widespread animals as toads, small lizards and stick insects (all totally safe for human). The collection also includes carnivorous reptiles (varan) and large poisonous insects (scorpion and bird spider). The museum is famous for preparing every animal to communicate with human and to take part in the special show «Give paw to a friend!».
After training, the animals are almost tame and are not afraid of the guests and visitors of Wildlife Museum. You can also see African meerkats - relatives of the famous mongooses - species of huge interest for the audience. These funny and nimble creatures demonstrate consistently cheerful character and eternal desire for knowledge of the surrounding world. Guests can hold animals and take pictures with them as part of the interactive show «Give paw to a friend!».