Museum of Russian everyday life in Azerbaijan
In order to preserve Russian culture and traditions, the Fund opened the Museum of Russian everyday life in the village of Novo-Ivanovka (Azerbaijan) in 2006 as a part of the program on the promotion of Russian culture in the CIS countries.
The house-museum located in an early 20
th
century building typical of Novo-Ivanovka presents the culture and everyday life of the Russian population of Azerbaijan preserved by the residents of the village of Novo-Ivanovka founded in the middle of the 19
th
century by Russian settlers - Old Believers.
The ground floor built of stone where barns were once located and cattle were kept, now hosts a museum storeroom, and the second floor built of wood contains the main exhibition devoted to the material culture of the village of Novo-Ivanovka in the late 19
th
 - early 20
th
century. The museum has recreated the interior of a traditional Russian house.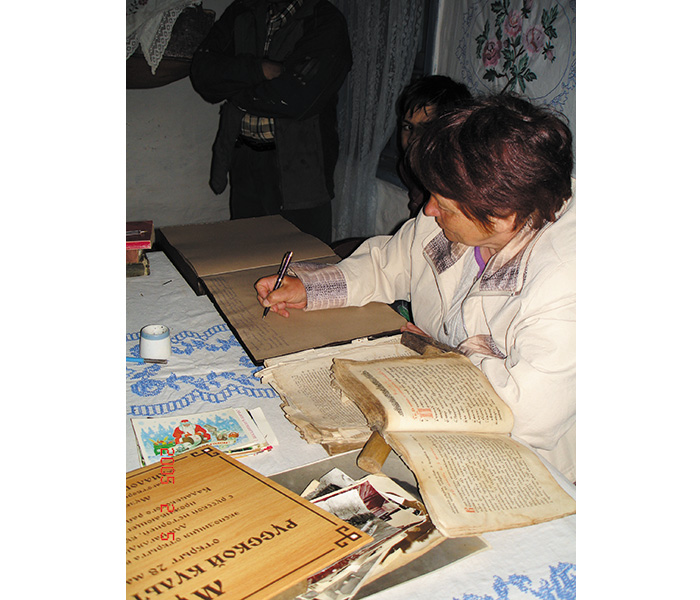 The museum was opened in May 2006 in the framework of the year of Russia in Azerbaijan. The museum has become a cultural center for the villagers, it always attracts the attention of local residents and guests from other regions. Today, representatives of different nationalities co-exist in Novo-Ivanovka. The museum aims to show how different cultures complement and enrich each other. The State Duma of the Russian Federation, Embassy of Azerbaijan in Russia, Moscow City Duma and Committee of Culture of Moscow sent their congratulatory messages to the opening of the museum.
It is also planned to open the Museum of Culture of Azerbaijan in Novo-Ivanovka in future.