«MAMAKABO 2009-2010» International Music Festival
In 2009 and 2010, «Dialogue of Cultures - United World» Fund co-organized «MAMAKABO» International Music Festival aimed at promoting traditional family values.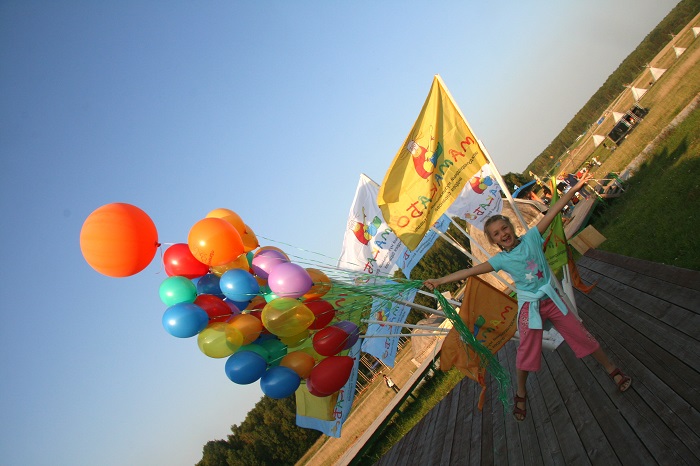 «MAMAKABO» International Music Festival is a cultural and entertainment event for adults and children strengthening and supporting family values. Ideas of «ETNOMIR» Center on the peaceful coexistence of national cultures are in tune with the paradigm of «MAMAKABO» Festival uniting amateurs and professionals of guitar music of different nationalities from different countries. «MAMAKABO» is the world-level cultural and entertainment event. The festival has something to show both to children and adults. Here, everyone will find some interesting and exciting experience.
«MAMAKABO» is a classic open-air festival of masters of modern musical culture of different genres. In addition to «live sound» concerts, the festival program includes workshops with the participation of pop stars: famous musicians, folk poets and craftsmen. The art program includes theater, dance and circus projects, painting and photography exhibitions, film, cartoon and puppet shows, sports and artistic activities, night concerts, creative meetings and jams. Strict musical critics unanimously recognized «MAMAKABO» Festival as one of the most interesting and outstanding events in the world of contemporary music.
In 2009 and 2010, «Dialogue of Cultures - United World» Fund co-organized the festival.
«ETNOMIR» Cultural and Educational Center
kindly provided its developed infrastructure, which is perfect for world-level cultural events. A huge area of 80 hectares provided for virtually everything for comfortable accommodation of guests and participants of «MAMAKABO» International Music Festival: a cozy hotel, the main Khan-yurt for trainings and conferences, 33 real guest yurts and an ethnic cafe for lovers of the exotic, hearth, library, verandah for sporting events, stage for artists' performances and unique store of ethnic souvenirs. Special places were allocated for car parking and location of camps. Lovers of the romance enjoyed picturesque huts and haylofts. Adherents of active recreation were offered a real rock-climbing wall and rope town, hire of quad bikes, scooters, bicycles and segways.