Migrants as a Link Between Countries
"Migrants as a Link Between Countries" was a conference organized by the Dialogue of Cultures – United World Fund, with a goal to address the topic of migration, explore integration strategies and shape proposals for migration policy.
The conference took place on 8 April 2017 in ETNOMIR, and gathered leading scholars and practitioners in the field of migration, integration and social adaptation of migrants.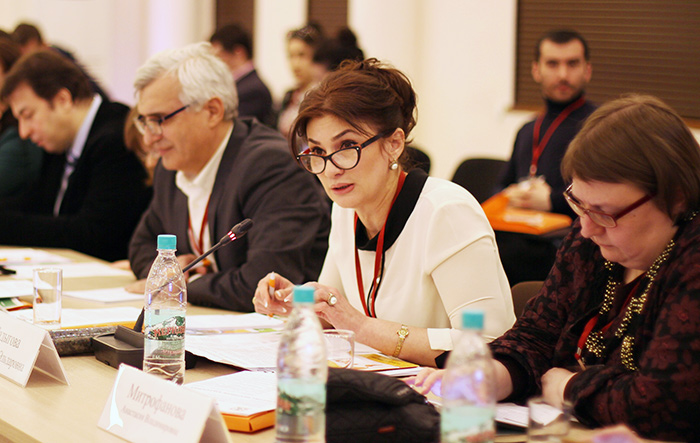 The session was opened by the speech of President of the Migration XXI Fund Vyacheslav Postavnin who provided an analysis of the migration situation in Russia and other countries, underlining that migration is a global process. The experts compared integration initiatives in different countries and put forward a number of recommendations for migration policy in Russia. The President of the Federation for Migrants Vladimir Kozhenov proposed introducing amnesty for illegal immigrants. Head of the Labor Migration Department of the International Organization for Migration Yuliya Melnichuk stressed the importance of guaranteeing migrants' rights. Other recommendations included providing immigrants with decent accommodation, medical insurance and higher quality education, as well as developing intercultural competence of immigrants and the host community.
The conference received official support from Kaluga region government, Committee for Nationalities of the State Duma of the Russian Federation and the Federal Agency for Nationality Affairs of the Russian Federation.