Aviary
The Aviary was opened on December 30, 2014 as part of the ecological program of «Dialogue of Cultures - United World» International Public Charity Fund.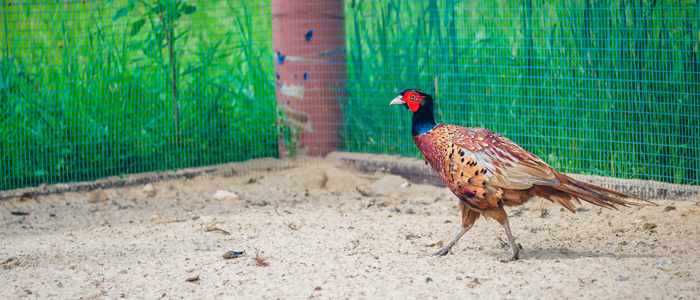 The activities of «Dialogue of Cultures - United World» Fund include conservation and restoration of natural habitat of terrestrial fauna species. The purpose of the Aviary is to introduce visitors to the life of wild and domesticated birds, teaching respectful, attentive and friendly attitude to our feathered friends.
The Aviary is located in «ETNOMIR» Cultural and Educational Center at the territory of North, Siberia and Far East Ethnic Yard near Wildlife Museum. The Aviary has a remarkable feature: birds are kept in open-air cages, which are as close as possible to their habitat in the wild. You can watch the life of the birds at arm's length. Gold, diamond, silver, royal and Swinhoe's pheasants were the first to settle in here. Pheasants were joined by bullfinches, goldfinches, siskins, turkeys, Himalayan monals, Indian peacocks and silky chickens from China. In the short term, the Aviary will be replenished with new residents from other regions of the planet that can easily adapt to the climate of central Russia.