Monument to Kuksha Pecherskiy
On September 9, 2014 a monument to martyr Kuksha Pecherskiy was opened in the park next to the Holy Trinity Cathedral.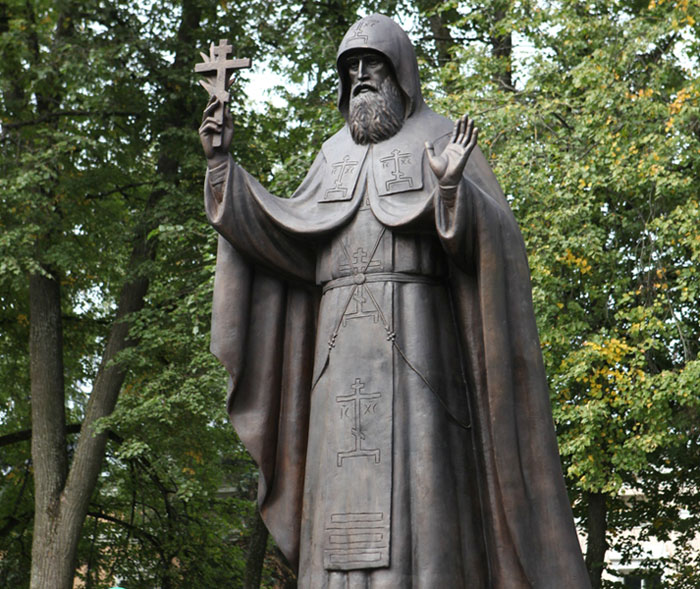 Opening of the monument is dated to the 900
th
anniversary of the death of Kuksha - hieromonk of the Kiev-Pechersk Lavra. In the XII century, together with monk Nikon he was the first to preach Christianity to vyatichi who lived in the territory of today's Kaluga and Orel regions. Kuksha was martyred by local Magi and later became the first saint of Kaluga.
The monument was consecrated by Patriarch Kirill of Moscow and All Russia. The opening ceremony was also attended by Governor of Kaluga region A.D. Artamonov, Metropolitan Clement of Kaluga and Borovsk, President of «Dialogue of Cultures - United World» Fund, author of the idea of «ETNOMIR» R.F. Bayramov and others. About a year ago, Mykola Azarov - then Prime Minister of the Government of Ukraine - gave Metropolitan Clement an ark with relics of Kuksha (stored in the Kiev-Pechersk Lavra).